2018 Dodge Challenger
Find Yours
View Specials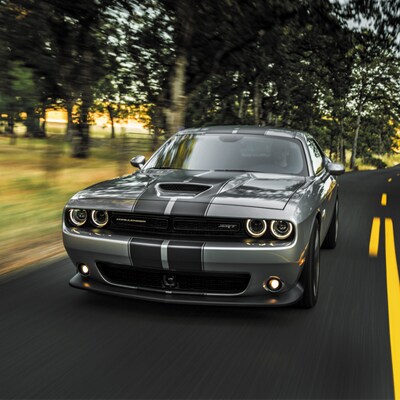 Resembling a Classic
The Dodge Challenger embraces its heritage, drawing from the style of the older models that made it a household name. Features like the side-by-side rounded headlights and the long tail lights are almost exact replicas, just adding minor changes to adapt them to more modern needs. Even though we learned not to judge a book by its cover, the Challenger is just as powerful as its body makes it look.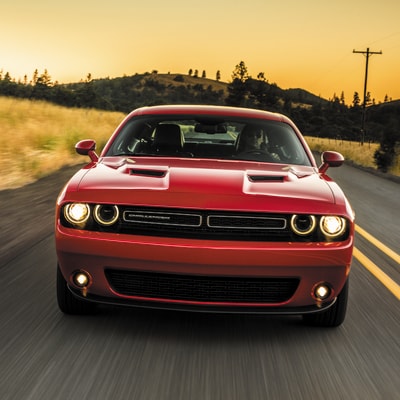 Rear Wheel Drive and All-Wheel Drive Available
Many drivers prefer to have all-wheel drive because of the peace of mind that it provides during unruly weather conditions. The available AWD system in the Dodge Challenger is primarily rear-wheel, but adds the front axle when you need it. If you don't think you need this, or just want the classic rear-wheel experience of a muscle car, you can choose that too.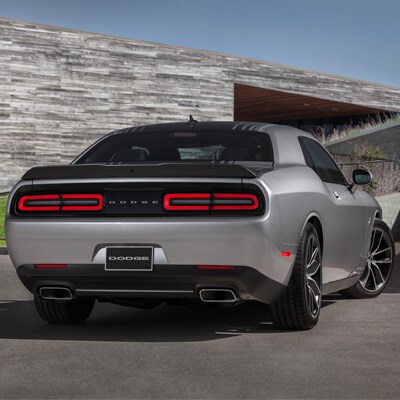 Advanced Safety Features
Knowing that you are safe is one of the best feelings in a vehicle, and the Challenger offers a variety of available features to give you that feeling. With features like Automatic High Beams, Blind Spot Monitoring, Adaptive Cruise Control, and Forward Collision Warning, you will always feel confident driving around the city or down the highway.

More Features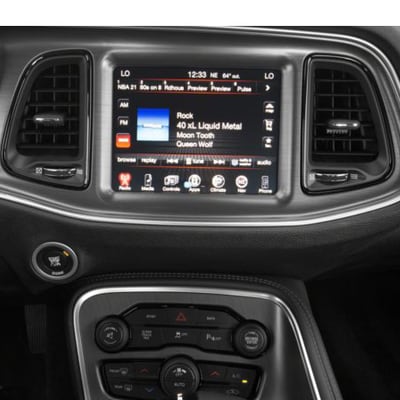 A Touchscreen to Control It All
The touchscreen display on the dashboard controls everything from navigation to music, putting everything you could need in one, easily-accessible place. You can choose to include the Uconnect® 4C NAV system to get more advanced systems and interface, and can add the Performance Pages system to show the stats from the track, ranging from engine performance to g-forces on the vehicle.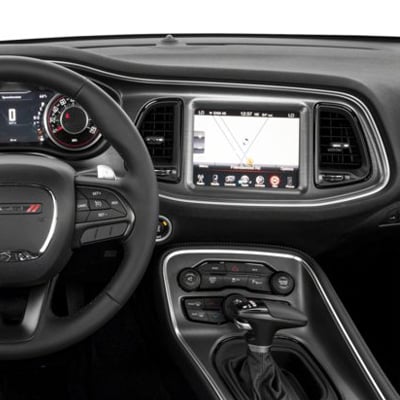 Customize the Driver Information Digital Cluster Display to Show What You Want to See
Continuing to make essential information easy to get to, you can display a variety of things shown directly between the tachometer and speedometer. Whether you want to see your zero-to-sixty time, lap timer, or turn-by-turn navigation, it is all available in this space. Having all of this in one place will keep you from being distracted when you need to see any of these stats.