The 2019 Jeep Renegade

Find Yours
View Specials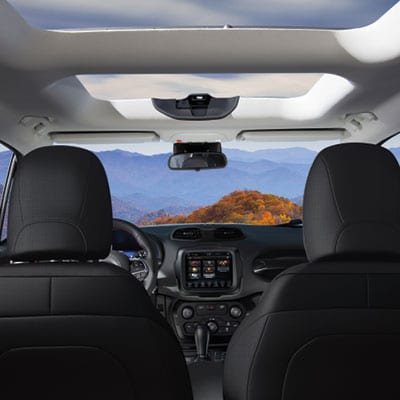 2019 Jeep Renegade Exterior Features
MySky® Removable Panel Sunroof
Access More of the Outdoors
There are several configurable options to get closer with nature as you explore in the new Jeep Renegade. Removable and retractable arrangements for the MySky® Panel Sunroof opens the top of your SUV during an off-road adventure or warm-weather cruise. For the removable option, you can store the parts flat in a convenient rear cargo area after making the adjustment.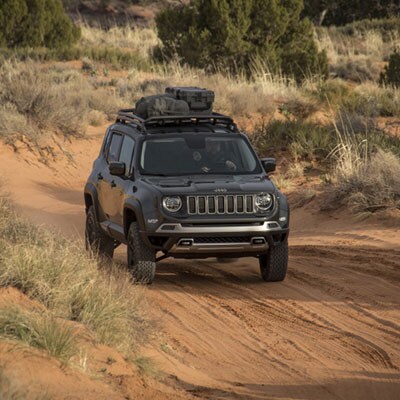 Renegade Trailhawk®
Proven Design for Rugged Results
For the new Jeep Renegade, dominance off-road starts with the Trailhawk® trim. From a lifted front fascia to enhance ground clearance to trail-tested equipment that includes tow hooks and anti-glare decal, this SUV is performance-oriented and up for facing the unpredictable difficulties that some landscapes and terrain settings may pose.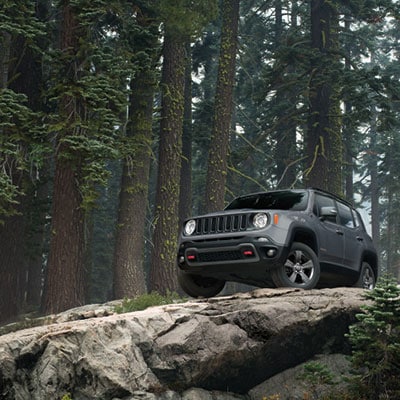 Four-Wheel Drive Design
Control Challenging Landscapes
With two four-wheel drive options - Jeep Active Drive and Jeep Active Drive Low - road surfaces that constantly evolve and alter as the adventure progresses are met with functional transitions that constantly reestablish control. Both of these systems feature a rear axle disconnect system for two-wheel drive and four-wheel drive transfers, improving fuel efficiency for more routine daily commuting experiences while optimizing rugged performance off-road.

More Features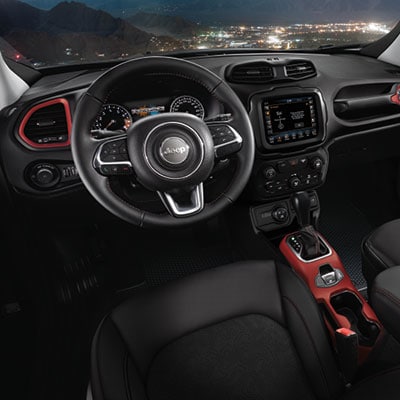 2019 Jeep Renegade Interior Features
4G Wi-Fi Hotspot
Stay Logged In
Stay connected online from a seated position within your home to a seated position inside of the new Jeep Renegade through a built-in 4G Wi-Fi hotspot. With a range of up to 50 feet and support for up to eight devices at once, both you and your guests can maintain connectivity for on-the-move access to your favorite digital applications and settings.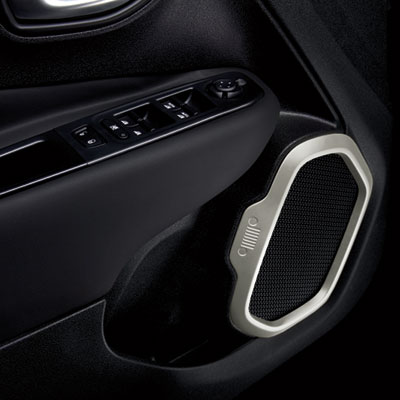 Dual-Zone Automatic Temperature Control
Custom Settings for a Personal Feel
For many travelers, preferences differ in terms of interior comfort and how to best maximize cabin settings. The new Jeep Renegade accounts for this difference of opinion and accommodates on your behalf, featuring a built-in dual-zone automatic temperature control system that allows both front seat travelers to configure custom cooling and heating settings on your own side.