The Jeep Wrangler

Find Yours
View Specials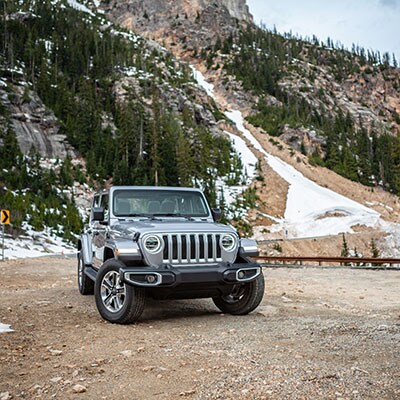 2019 Jeep Wrangler Exterior Features
Foldable Windshield
Open to the Trail
Are you ready to spot your next adventure amid current exploration? With the new Jeep Wrangler, this possibility is a quick adjustment away! A windshield that seamlessly folds down for enhanced trail visibility now requires just four bolt removal to make a quick change and adapt these thrilling experiences.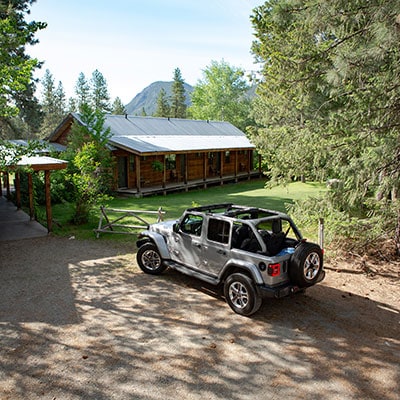 Sky One-Touch™ Power Top
Appreciate the Scenery
When the sun is shining and it's a beautiful day outside, you'll want to open up and take in the surroundings on a cruise in your SUV. And the new Jeep Wrangler quickly makes this transition to maximize these warm-weather moments, featuring an all-new Sky One-Touch™ Power Top that fully opens in approximately 20 seconds time with the simple touch of a button situated inside the cabin.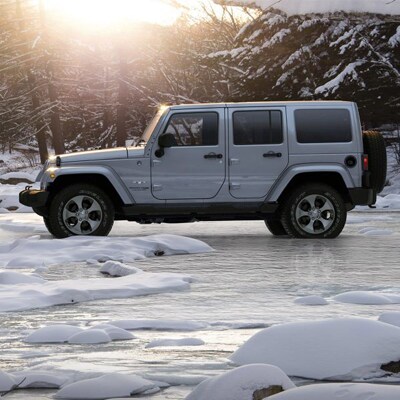 Rubicon Design
Rugged and Ready
Do you know what an SUV equipped to navigate exceptionally rugged terrain looks like? One glimpse at the new Jeep Wrangler Rubicon will immediately confirm this Trail Rated® appearance. With tow hooks, rock rails, 33-inch off-road, all-terrain tires and a distinguished power-dome hood, this popular off-road trim comes well equipped to face new challenges.

More Features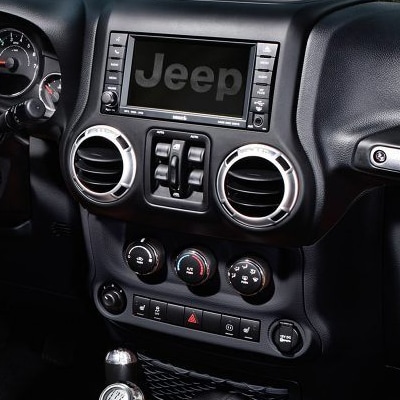 2019 Jeep Wrangler Interior Features
4G Wi-Fi Hotspot
Fighting Boredom with Innovation
For longer drives when natural boredom is more likely to sink in, the new Jeep Wrangler comes prepared. An available 4G Wi-Fi hotspot built-in features a maximum radius range of 50 feet for remote access, along with the support capacity of up to eight devices at once. This way, both you and your guests can pass the time with mobile app engagement, web browsing, music streaming and much more.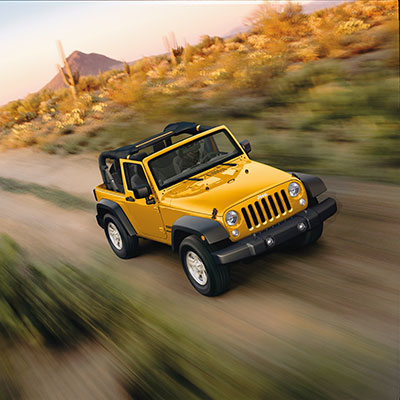 Wash-Out Cabin Design
Clean Up After Exploring
After a back-road adventure and water-fording exploration, your new Jeep Wrangler's interior is likely covered in both mud and dirt. But thankfully, you can clean up this cabin seamlessly to restore its vintage look and feel. With a layout that fully washes out, featuring both a removable carpet and new one-way floor valves that drain, your SUV will look spotless in no time.